Dominican Republic Mission Trip
March 12

-

March 18

$1500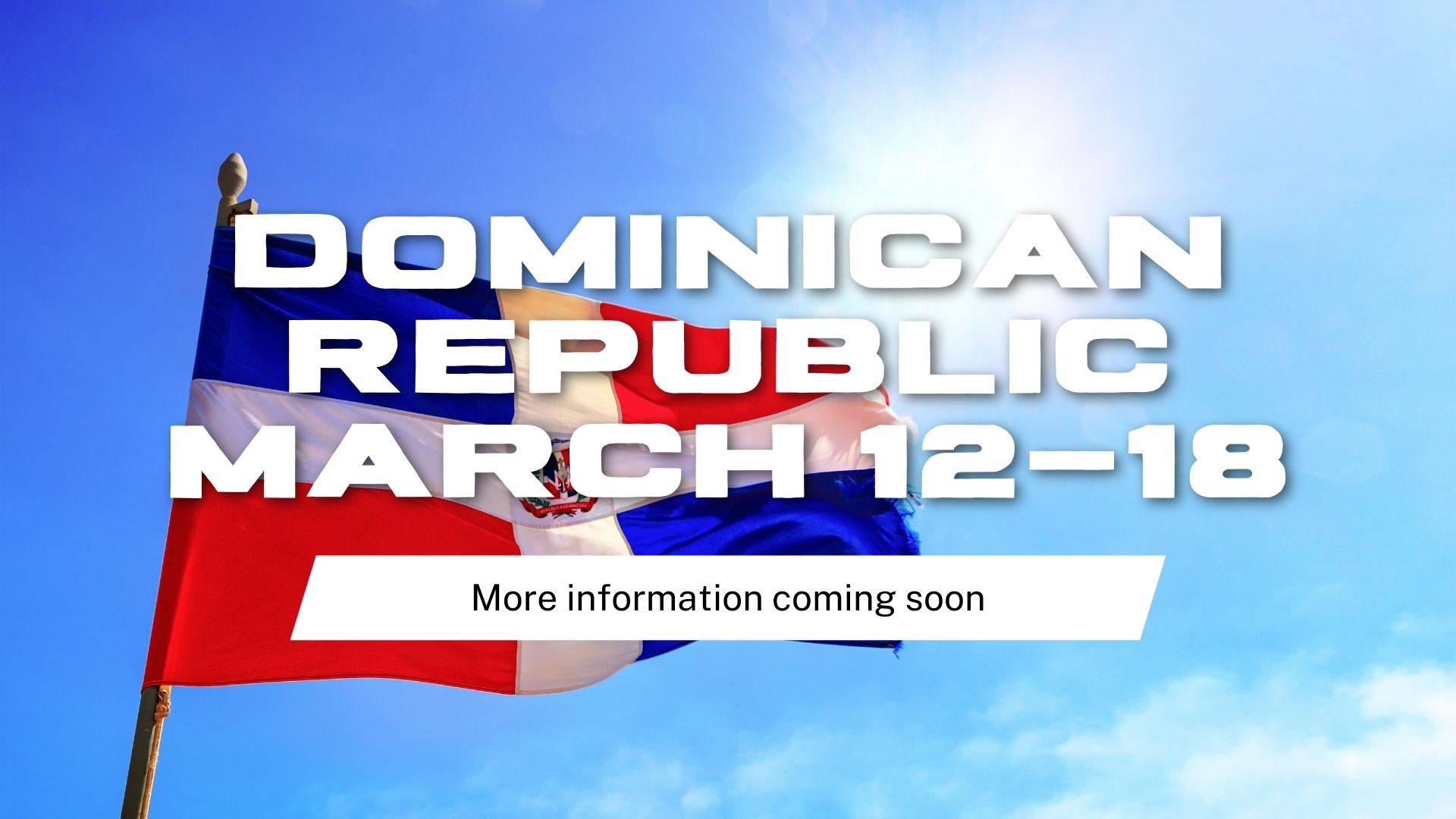 We are partnering with Praying Pelicans Missions to work in the Dominican Republic over spring break 2022! We would love for students and parents to be a part of this awesome opportunity!
What will we be doing?
There are many options we can consider once the team is assembled. We'll look at the different strengths and abilities each member brings and work with PPM to find a ministry that fits. There are options for next gen ministry (kids & youth), medical, construction, or sports.
Who is eligible to go?
We are signed up for 15 spots. The minimum number is 10 and we can accommodate any age in our group.
How much will it cost?
The cost for the trip is $895 + airfare per person. The price includes food, lodging, travel in the DR, and staff in the country. Airfare will cost around $600, so we are estimating $1500 per person for the trip. We plan on multiple fundraisers to help alleviate the cost of the trip. We also have a youth mission fund that will give deep discounts to the youth and children who want to go. We also suggest taking $100 in cash to purchase souvenirs and snacks throughout the week.
Where are we staying?
The cost of the trip includes hotel accommodations for the week. Once we assemble the team and PPM assigns a ministry to our team, we'll know more about the exact location in the Dominican Republic.
What are we eating?
The cost of the trip includes 3 meals/day that will combine American and Dominican cuisine.
Is it safe?
Praying Pelican Missions holds safety as a top priority. PPM staff are trained and equipped to provide a safe and incident-free mission experience. PPM staff will be with your team for the entire trip and will have access to transportation, cell phones, hospitals, and first aid kits at all times. In the event of an emergency, PPM staff will guide and assist your team with proper next steps.
About Praying Pelican Missions
Praying Pelican Missions exists to inspire unity within the global Church. As an interdenominational ministry, we seek to celebrate the variety of the Church while leveraging what binds us together. There is no more powerful example of God's love to a community than when His people come together to serve and advance the Gospel, all in the name of Jesus.
Each year, we set up and lead mission trips for churches, small groups, families, and individuals, continually expanding and strengthening a network of pastors and communities both abroad and in the United States. Our trips are built around three main pillars for healthy short-term missions: genuine partnerships, long-term relationships, and sustainable ministry.
Through Praying Pelican Missions, more than 50,000 short-term missionaries have served in over 450 different communities throughout our locations. As lives are touched and hearts are transformed, there is an increasing number of pastors, churches, and communities inviting mission teams to serve alongside them through Praying Pelican Missions. We are continually amazed to witness and be part of God's movement in the world, from Chicago to Costa Rica to South Africa and everywhere in between.
If you are interested in going on this trip, or have any other questions, contact Eric!